art that opens the beauty in your experience
Welcome to Catherine Bede Studio! Pacific University graduate Catherine Bede is the owner & director of Catherine Bede Gallery in Hillsboro, Oregon, specializes in botanical & still-life art in watercolor and pen & ink, and teaches watercolor workshops online and at Catherine Bede Gallery.

All artwork can be purchased as prints in multiple sizes and on a variety of materials including archival paper, canvas and metal. Prints are available framed or unframed. Artwork is also available as greeting cards, notebooks and many other home decor, lifestyle and gift items. Simply click on any of the images below to view the available options!

Every purchase comes with a 30-day money-back guarantee.


SHOP FOR ARTWORK BASED ON THEMED COLLECTIONS:
About Catherine Bede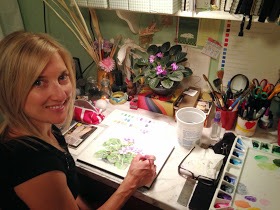 There is beauty in any moment. Even in the smallest things. Even when you aren't expecting it.

Beauty right beside you every day. It is sometimes hidden. Other times it is staring you in the face or whispering in your ear even though you might not see or hear it.

Catherine Bede's art invites you to notice this beauty in your own life. To take it in. To feel its warmth. To breathe in the space that it creates for you. To open your awareness and discover that no matter what, this beauty is always here if you only take the moment and look.

Looking for Catherine Bede Gallery and classes? Please click here!