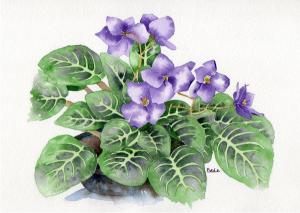 New on the Art Walk circuit for February is Lens Flare Photography, 229 E. Main St., Hillsboro.

A photography shop that specializes in portraiture, fine art and event photography, owner Jess StewartMaize will host the opening reception on First Tuesday, Feb. 2 at 6:00 p.m. until 8:00 p.m. of their featured artist Catherine Bede. Hor d'ouervres and wine will be available as well as musical entertainment by Andy Harrison.

Catherine Bede's art invites you to notice the beauty in your own life. She is an artist, musician and the art director for Tualatin Valley Artists located in the Influence Music Hall Gallery which is where you will usually find her on First Tuesdays when she's not hosting her own art shows. She studied art at Pacific University and works does both watercolor and pen and ink.
Bede's show will continue through the month of February until Feb. 28.

Musical entertainment for the opening reception will be performed by Andy Harrison, the...